Hob Sharpening problems cause & effect
Main Problem Areas seen in Sharpening
Ø

Run out the same as tool usage

Ø

Surface finish burning

Ø

Radiality

Ø

Gash Index
---
Run Out During Sharpening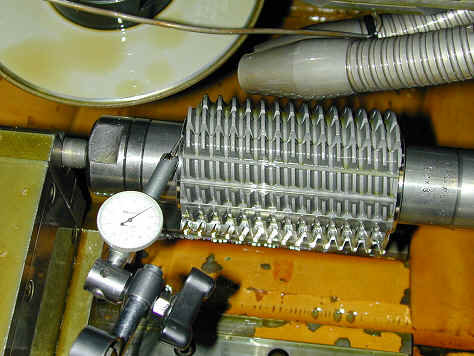 Run out during Sharpening of Hobs is as important as in the use of Hobs.
The same cause and effect is true.
---
Some examples of Grinding Burns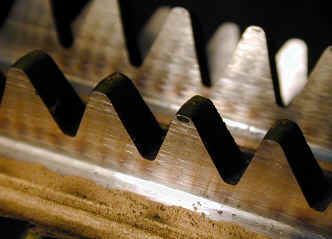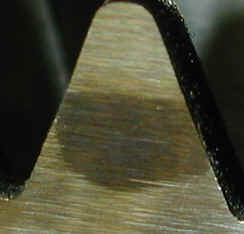 When a Hob is "Burnt" like above the surface of the Hob is Softened behind the cutting surface this is called "White Layer" and can be seen below.
---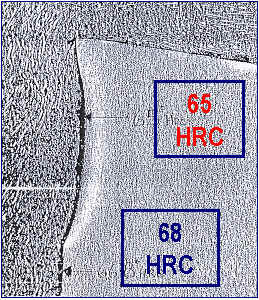 This type of "Burning" can cause "Crater wear" and in the extreme cause Hob failure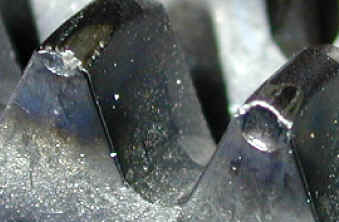 Alternatively Small micro cracks can be induced into the Hob and the failure as below is very common showing the "Half moon" tooth breakage which is a good sign of tooth breakage caused by Grinding crack's
Crack's can be seen on the left Photo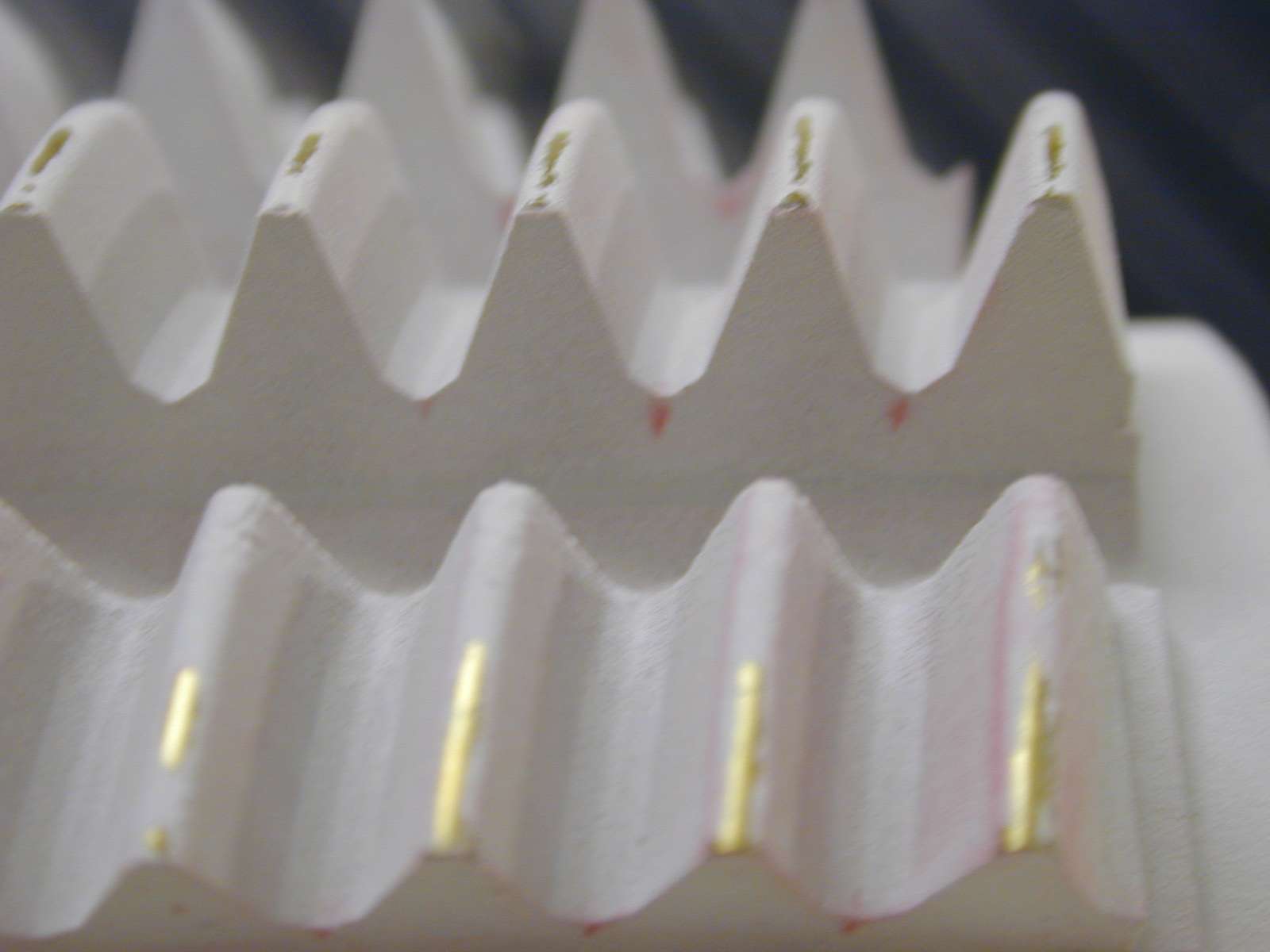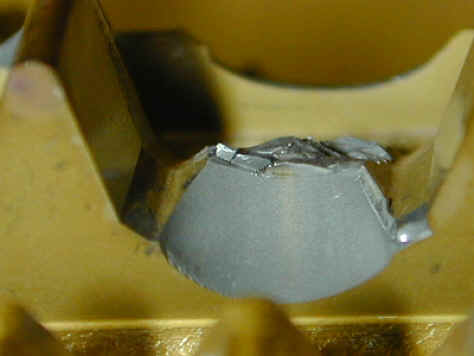 ---
Radiality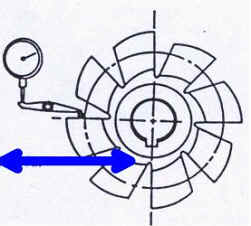 Grinding tolerance
For a 10 Dp 2.54 Mod Din 3968
Class "A"
Max 0.025mm (0.001")
Examples of profile errors caused by incorrect Sharpening of the tool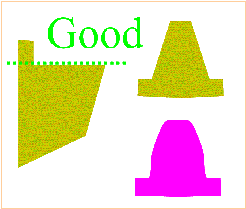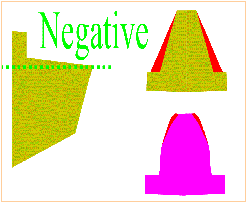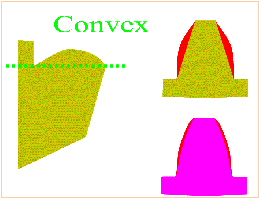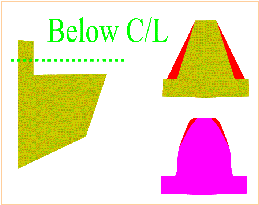 ---
Index Error
Index error
For a 10 Dp 2.54 Mod Din 3968
Class "A"
Gash - Gash Max 0.025mm (0.001")
Total Max 0.050mm (0.002")
Errors are the same as for Hob mounting problems
---